Website Development with SEO setup
What is SEO ? 
SEO stands for "search engine optimization." It is the process of getting traffic from the "free," "organic," "editorial" or "natural" search results on search engines.
All major search engines such as Google, Bing and Yahoo have primary search results, where web pages and other content such as videos or local listings are shown and ranked based on what the search engine considers most relevant to users. Payment isn't involved, as it is with paid search ads..
Our Web Development Tools
We are experts in the following tools


We are WordPress / Woocommerce / Wix / Weebly Designers in Hong Kong and we help clients build their website by using these web development engine. We have deep knowledge on these tools.
​With our help, you can setup a website with SEO setup. Besides, you can change the setup by yourself afterwards after first time setup.​
Besides, we will help our clients to setup all essential tracking codes & required element for digital marketing , such as Facebook Pixel, Google Shopping, Dynamic Remarketing.
With our support, you can have a website which fit the digital marketing strategy. We will have the following fundametal setups on all the websites we develop.
Google Analytics

Facebook Pixel & Standard Event with Parameters

Facebook Product Catalog

AdWords Trackings

Google Shopping

Yahoo Native Ad Tracking Code
All the above setups are crtical for online business.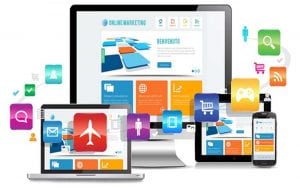 Our Office
Unit A, 2/F, Hung To Centre, 94-96 How Ming Street, Kwun Tong
Our Workshop
Room I, 21/F, Southtex Building, 51 Tsun Yip Street, Kwun Tong
Office
​Unit A, 2/F, Hung To Centre, 94-96 How Ming Street, Kwun Tong
Workshop
Room L, 21/F, Southtex Building, 51 Tsun Yip Street, Kwun Tong
​Contact Phone
+852-2325 6005​