Digital Marketing Consultancy Service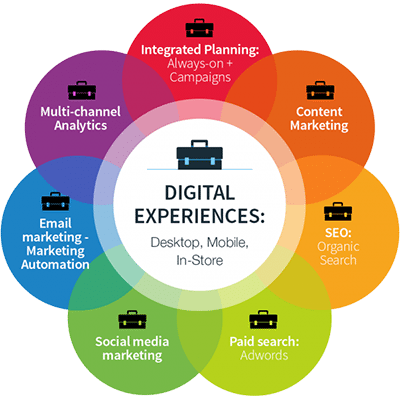 Wit our help, you can have detailed analysis on all campaigns and your website.
We have solid experience on analysis based on Google Analysis. With our analysis, you will never make wrong decision
Digital Marketing Plan formulation is always our strength, because we know every ad engine's characteristic
We have so many experience on campaigns management. Execution is never our difficulty.
Why need our consultancy services ?
You may think that Digital Marketing is as same as placing online advertisment on facebook, google Yahoo. Actually it is more that. If you would like to run a perfect digital marketing plan, a professional analyst with marketing knowledge, techniqal skills & campaign managment skill is essential. If you do not have this kind of person in your team, you will need us.
As your digital marketing consultant, we provide the following services:
All Website Conversion, Tracking Codes & Analytics Setup Support & Advice

Facebook & Instagram tracking & remarketing support
Google analytics & AdWords tracking & remarketing support
Yahoo native advertisement tracking & remarketing support
YouTube tracking & remarketing support
Offline campaign tracking & remarketing support
All other media channels' tracking & remarketing support

Advertising Campaigns Advice, Setup & Support

Facebook Campaigns
Yahoo Native Adv Campaigns
AdWords Campaigns
EDM Campaigns
Or any other Ad Engine Campaigns

Social Media Campaigns Running & Data Tracked Management

Facebook & Instagram campaigns monitor & fine-tune (exclude media cost)
Yahoo native advertisement campaigns monitor & fine-tune (exclude media cost)
Google AdWords campaigns monitor & fine-tune (exclude media cost)
Youtube campaigns monitor & fine-tune (exclude media cost)
All other social media campaigns monitor & fine-tune (exclude media cost)

Data Analytic & suggestion

Detailed report & insight support
Meeting consultation every month based on request
Office hour support & enquiry

Website Support

SEO Support and Maintenance
Website New Functions Advice & Supports
Our Office
Unit A, 2/F, Hung To Centre, 94-96 How Ming Street, Kwun Tong
Our Workshop
Room I, 21/F, Southtex Building, 51 Tsun Yip Street, Kwun Tong
Office
​Unit A, 2/F, Hung To Centre, 94-96 How Ming Street, Kwun Tong
Workshop
Room L, 21/F, Southtex Building, 51 Tsun Yip Street, Kwun Tong
​Contact Phone
+852-2325 6005​